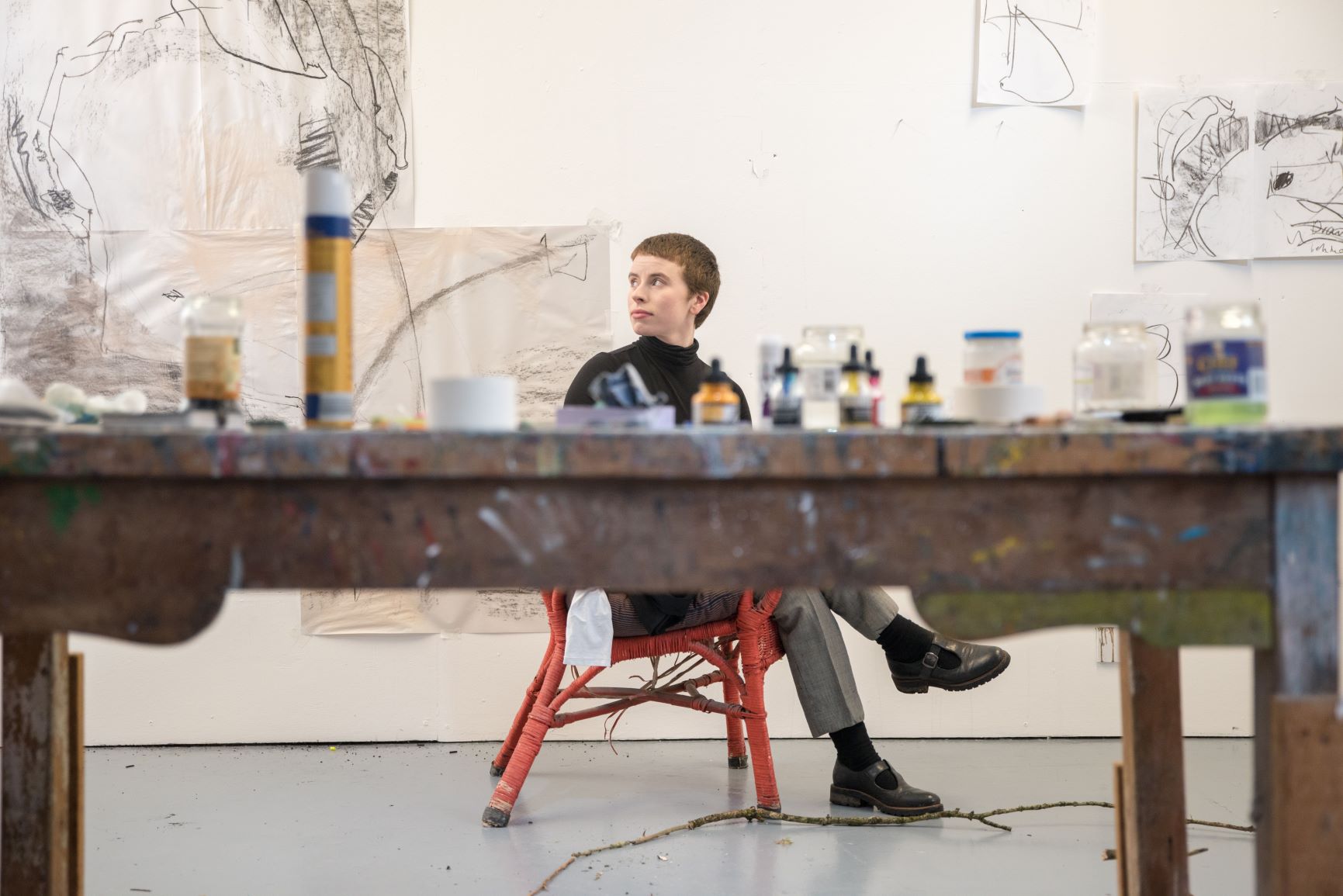 Eimear Murphy is a visual artist working between Louth and Dublin.
For more information contact: eimearmurphy92@gmail.com

BIO



Graduating N.C.A.D. in 2015 from Fine Art & History of Art Eimear Murphy was awarded the graduate residency in Fire Station Artist's Studios, Sculpture Workshop based on her Degree Show. During this time, she received a landmark sculpture commission from Dublin Port. 'Drop' is on permanent public display in the Sculpture Garden, Dublin Port.
Colliding the visual with the textural, Murphy's Work explores the outer-limits of construction materials. Recent exhibitions include solo exhibtion: 'SHAPE HEAP, thing' Droichead Arts Centre (2018), and group shows: 'Industry' (2018) Solstice Arts Centre, 'Lacuna' (2017) Taylor Gallery 'Veins' (2016) Molesworth Gallery.
Eimear Murphy received the Next Generation Artist Award 2018-19 from the Arts Council of Ireland. With this achievement Murphy is currently developing new and experimental work in her studio. Her works are in the collection of the Office of Public Works.